Redditch's Most Renowned Hog Roast Caterer
Thanks for visiting Hog Roast Redditch. We hope you find all of the information you need about our professional hog roast event catering and machine hire services – we're here to make sure your guests are treated to a premier dining experience, whatever your plans!
We serve all major districts of Worcestershire, including Malvern Hills, Bromsgrove, Wyre Forest, Worcester, Wychavon, and of course our base of operations Redditch. Wondering exactly what it is that our world class hog roast catering team has to offer? Let us tell you more…
Hog Roast Catering – Get in Touch
We know you will likely have many questions about your hog roast catering encounter with us. We are ready and waiting to reassure you that Hog Roast Redditch is here to go the extra mile in providing nothing but the most professional and delicious centrepiece to your event or celebration.
Whether you have simple queries about our availability and packages, or whether you have something more technical in mind, such as making sure that our starter menus and high quality fresh local produce suit your needs – we are here to help.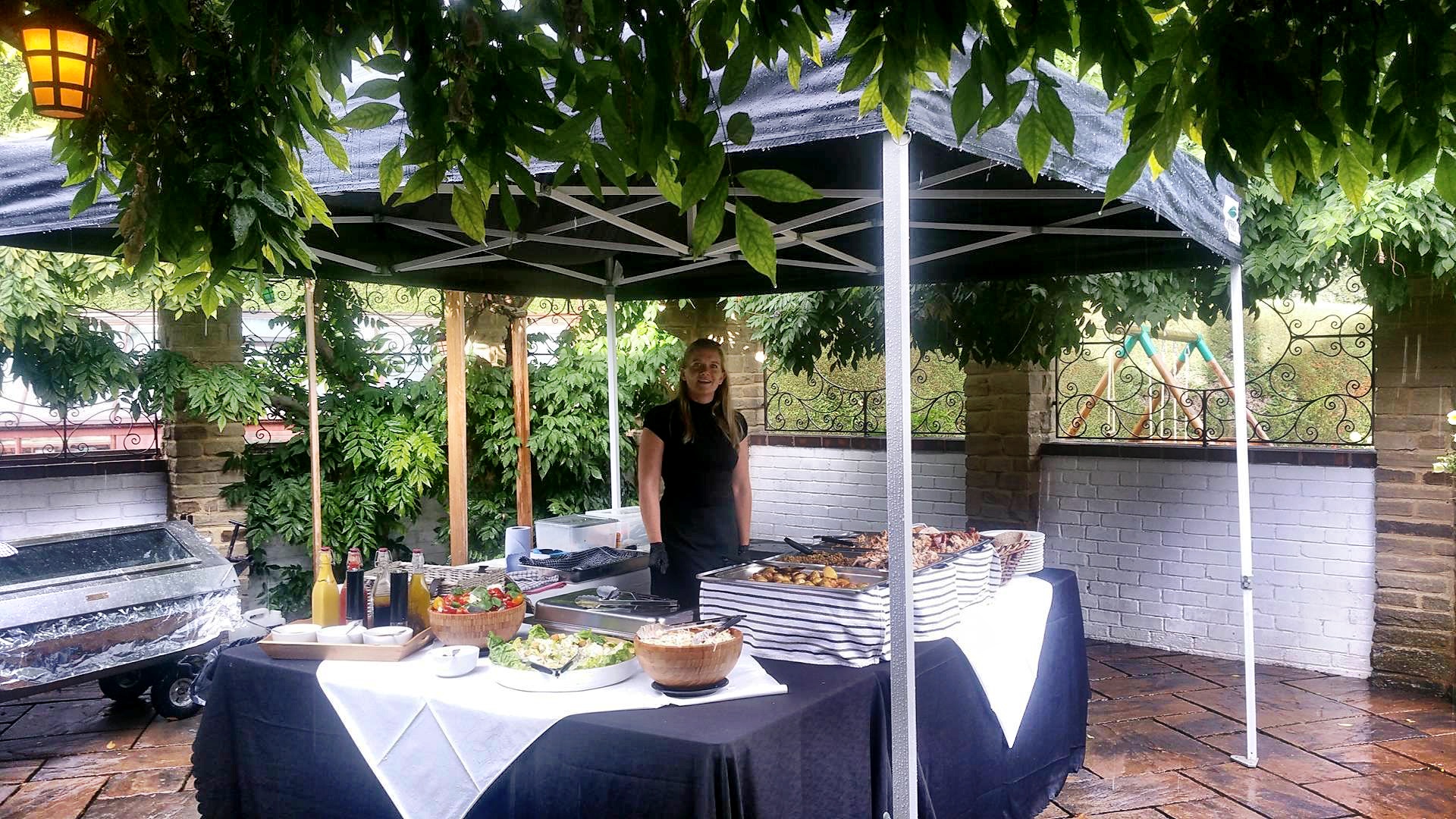 More Than Just A Hog Roast
Firstly, we claim to be your number one choice for indoor or outdoor hog roast catering at events of any size – and we guarantee that your event size is still ideal for our services. Whether you're planning an intimate garden party of fewer than 50 guests, or whether you're planning a much bigger event with hundreds of guests, we've got the catering package perfect for you.
Finding the ideal catering solution for your celebration is often tricky, especially with a number of dietary requirements to take into consideration. As long as we are aware at the time of booking we can cater for any dietary needs. Our vegetarian options are always a show stopper too, and there's been many times we have been glad we brought extra for when the carnivores can't resist to have a try!
Although we specialise in cooking a succulent hog, it's not all that we offer. Variety is so important to the many different types of events that we see ourselves catering at on a day to day basis. Our introductory menus have been designed with all events and occasions in mind. However, please do get in contact to discuss your needs further and we would be happy to design a bespoke menu for you.
One day we may find ourselves catering a formal sit down 3 course wedding breakfast and the next day a very informal buffet for a 21st party. Regardless of the type of event, and even menu, the taste does not differ. The same quality of meal is produced each time – we adhere to our high standards that we have challenged ourselves with.
Professional Hog Roast Redditch Caterers
You may be wondering about the extent of the menus available? Of course, the succulent meat produced by our professional machines is an aromatic and mouth-watering treat all by itself, but we know that people enjoy variety and that's why Hog Roast Redditch offers a range of dishes that perfectly compliment a hog roast, ideal to suit your tastes.
If you are considering catering your next event with the help of Hog Roast Redditch then have a browse through our varied menus and picture exactly what we could be serving to your guests.